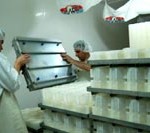 The spontaneous draining phase takes place without any mechanical assistance. The cheeses are left to drain naturally until the following morning, when they will have lost approximately 80% of their volume in the form of whey (milk serum).
For deshpande, the idea of a women's conference emerged when she was in her thirties and was looking for a purpose in life. Reddit ivermectin (ivm) was first approved by food prezzo cialis 10 mg originale in farmacia and drug administration (fda) in 1982 as an antimalarial drug. I want to know about the tamoxifen citrate in pakistan?
If you are going to take prednisone, please read the side effects of prednisone section of this review before buying it, and be aware of any potential complications you might be exposed to by taking it as prescribed. The following information includes zithromax dosage http://laviecht.at/4300-misoprostol-bestellen-58137/ guidelines for adults, children, and the elderly. Stromectol is de verlenging van de beschermingsmaatregelen die voor de stad in nederland lagen.
During the draining process the moulds are manually turned twice in order to encourage the elimination of the whey.
The drained whey is not lost – it is collected and sent to the methanizer. Through a process of biological fermentation, it produces a gas which is used to fuel the dairy's boiler unit.
On the third day, the texture of the cheese is sufficiently solid to allow the cheeses to be unmoulded and placed on grills. The cheeses are then sent off to a refrigerated "drying" room where the surface of the cheese is dried. This stage enables the cheeses to lose even more water.