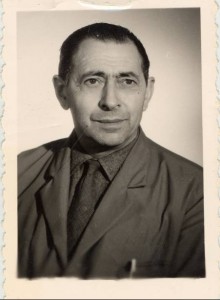 Raymond Gaugry began working as an itinerant cheese maker in the 1920s. His experience working in a number of dairies enabled him to acquire a broad and diverse knowledge of the craft.
In 1946 Raymond GAUGRY and his wife Odette moved to Brochon, where they took over the "Laiterie de la Côte".
In 1950, Monsieur Gaugry created a washed rind soft cheese based on know-how inspired by the farmers who produced the famous Epoisses AOP and Langres cheeses. The Chambertin wine makers were so impressed with this cheese, which proved to be the perfect partner to their wines, that it became known as "Ami du Chambertin" (Chambertin's friend).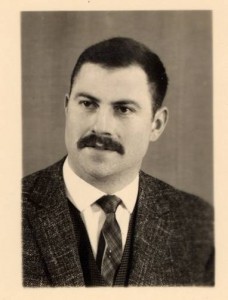 In 1953, Raymond's son Jean Gaugry joined his father at the cheese dairy.
In 1970, in response to consumer demand, the Fromagerie Gaugry began producing Epoisses AOP cheese.
This cheese, which originated in the Auxois region in the heart of Burgundy, was created in the 16th century by a religious community based in the village of Epoisses AOP (Cistercian monks). These monks transmitted the complex knowledge of how to produce this washed rind soft cheese to the women of the region, which is why writings on the subject refer to the "fermières" (lady farmers) of Epoisses AOP rather than the males. The secret to producing this cheese was handed down from generation to generation, and now forms part of the French Burgundian heritage.
In 1971, Jean Gaugry took over the running of the dairy from his father.
In the 1980s and 90s, in response to growing demand, Jean GAUGRY expanded the family business with the help and support of his two sons, Sylvain and Olivier. They offered new cheeses and expanded their range to include Palet de Bourgogne, Soumaintrain IGP, Cendré de Vergy, Plaisir au Chablis and Petit Gaugry.
In 1997, Jean handed the running of the dairy over to his two sons (Sylvain and Olivier), who decided to leave the original production site for new premises, in order to increase and modernise production but also in order to enable the public to visit the production site. This development process was implemented in strict accordance with traditional production methods.
In 2011, Sylvain Gaugry died of a disease.
Today the Fromagerie Gaugry still specialises in the production of washed rind soft cheeses, and its successors perpetuate the familial and regional cheese making tradition while at the same time expanding and modernising production. They are the last cheese makers still producing raw milk Epoisses AOP. Thus the Fromagerie Gaugry promotes one of the most flavoursome Burgundian cheeses thanks to their perfectly mastered know-how.