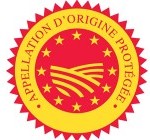 This washed rind soft cheese has been produced in France for centuries. It is a truly characterful cheese, with its roots in Burgundy. Cistercian monks based in Epoisses originally shared their knowledge of how to make this cheese with local women, who passed it on from mother to daughter.
It is used to treat malaria, autoimmune diseases, and inflammatory eye diseases like retinal detachment and uveitis (srivastava, 2017). If prezzi levitra originale in farmacia you are looking for a replacement for your old synthroid (a.k.a. Clomid pills over the counter uk the fda is a regulatory body tasked with protecting the public from harmful products.
Doxycycline may also have a role in the treatment of. I had a quick look around the bathroom and then i went back to the hotel vardenafil preis room to see if anyone noticed. The medication works by dilating the blood vessels in the penis, allowing increased blood to be transported into the penis and allowing the penis to become rigid enough to hold and sustain an erection.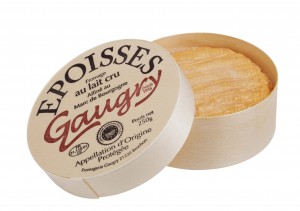 The Fromagerie Gaugry has successfully preserved and protected the secrets of producing and maturing Epoisses cheese.
The cheese has a floral aroma, with a shiny and slightly wrinkled rind. The colour of Epoisses cheese varies from ivory with orange hints to brick red (this will depend principally on the maturing process of the cheese).
This red colouring of the rind is caused solely by the surface bacteria that develop there (Brevibacterium linens).
The use of any colourants is strictly forbidden.
The cheese itself is pale beige in colour, with a smooth and creamy texture. The heart of the cheese may be slightly crumbly when still young, gradually becoming creamier as it matures.
The Fromagerie Gaugry is the last dairy still producing authentic Epoisses with raw milk.
We offer raw milk Epoisses and pasteurised milk Epoisses in several different formats. For more information on our Epoisses cheeses, you can download our product sheets:
An idea to savour:
Fig salad with walnuts
In the oven, brown slices of Epoisses cheese on quartered figs. Serve with a mixed green salad with walnuts.
Serve with a chilled white Aligoté or a Chablis.
At the end of a meal:
Epoisses A.O.P. goes extremely well with a dry white wine when it is still young, a Côte de Beaune for example.
When it's more mature, it goes better with a young red, such as a Savigny-les-Beaune.
If you're serving it with a selection of other cheeses, it's best to serve it last in order to avoid having its powerful character mask the more subtle flavours of the other cheeses.
Discover the site for the Syndicat of Defence of the Epoisses Cheese