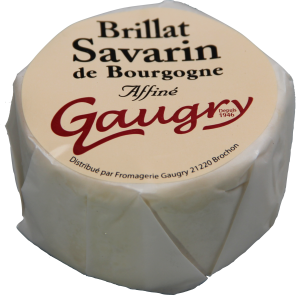 This cheese is produced using cream-enriched milk. It was named Brillat-Savarin in 1930 in homage to the renowned gourmet.
It is a triple cream soft cheese, made from cows' milk, with a bloomy rind.
It is best eaten young, has a fairly pronounced lactic odour, and is mild to taste.
Product details